Once your registration for ESP has been completed, you should receive an email with your username, password, and the link to sign in to ESP. You may want to bookmark the ESP login page for easy access.

*Please Understand: The 'Log In With Facebook' feature will only be available when your account has been authorized. It will not be available if your account is not authorized or has not yet been setup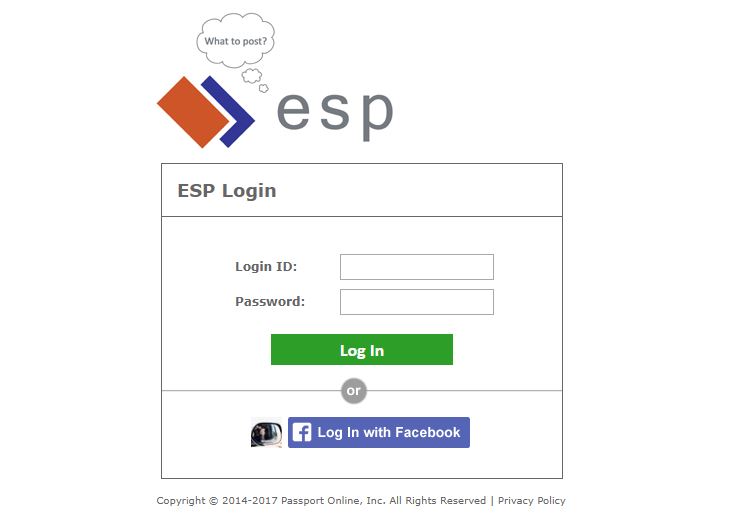 After logging in for the first time, you will be brought to a Terms & Conditions page. You are required to check the box stating you have read and agree to the terms & conditions and sign by typing in your name.

Your next step will be to create your customer profile. There are a few thing to note, here:
Internal Name: you will most likely use the same name for both your internal and your branding name, unless you are having ESP post to multiple Facebook pages. Because it will not appear to customers, it is an easy way for you to be able to distinguish between pages. For example, you may use one Facebook page for promoting cruises and another for promoting land vacations. This allows you to name one "cruises" and the other "vacations" to quickly distinguish the two.
Branding Name: you will want to use your business name for this as it will appear to customers.
Email: your contact email for customers
Phone: your contact phone number for customers
Website: your business website URL. (You must use http:// at the beginning)
Time Zone: ESP will notify you what time a post is set to go out and will display it in whatever time zone you set this to.
Max Posts per Day: this will determine how many posts will automatically go out to your Facebook page in one day.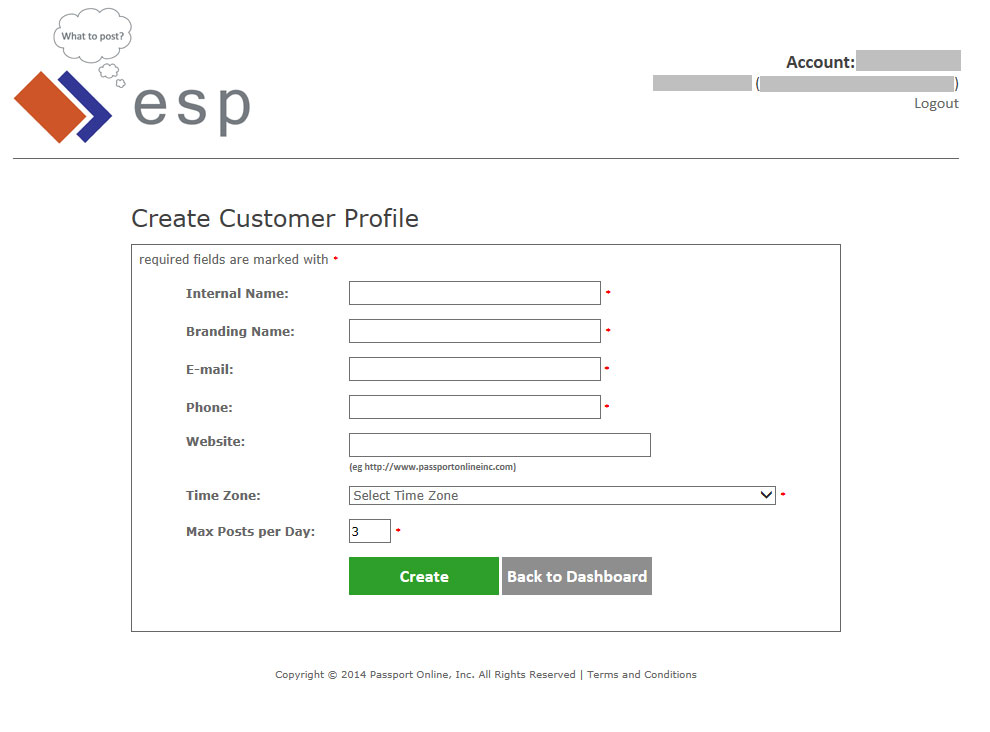 Once you've completed your customer profile, you will be taken to your ESP landing page where you can setup your Facebook account.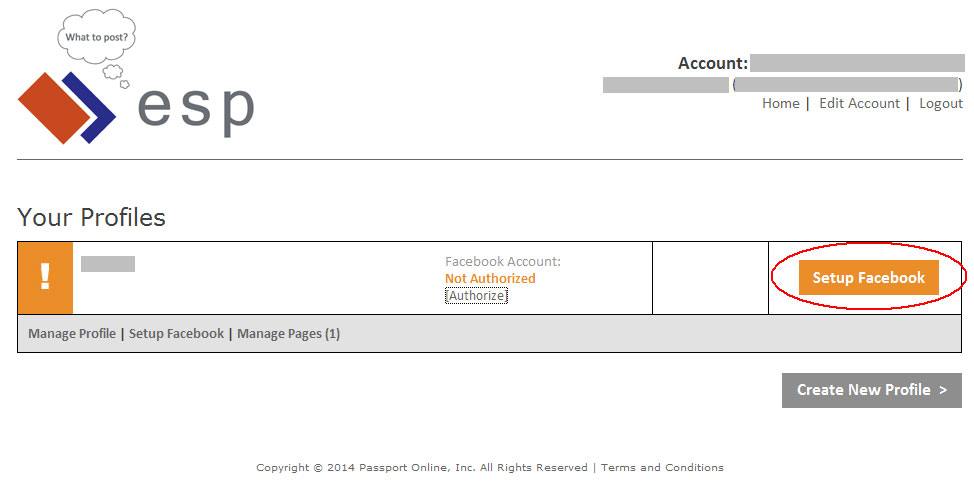 This will automatically bring you to Facebook to login.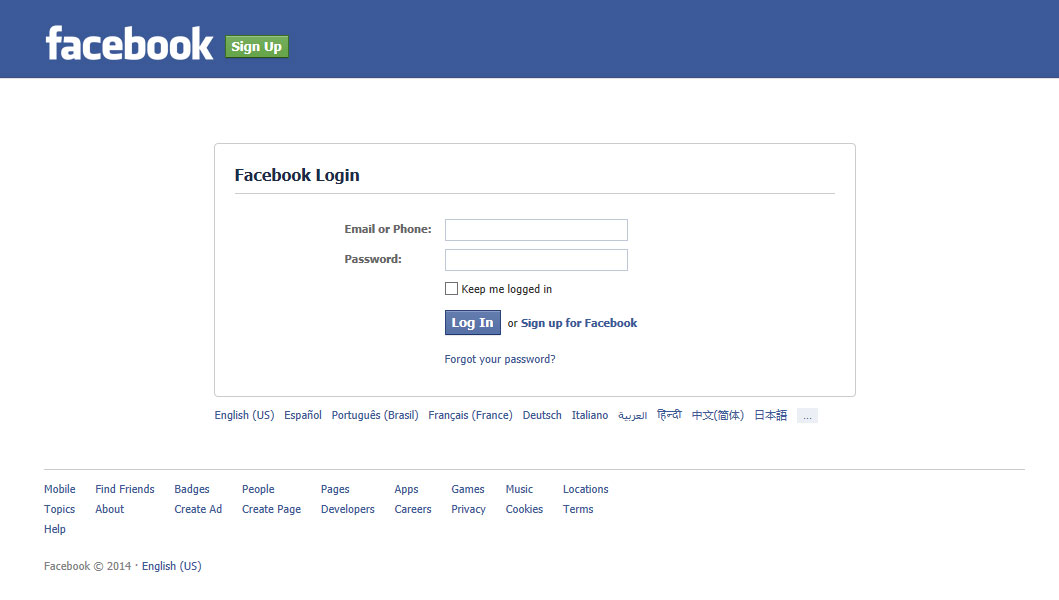 Once you've signed in through your Facebook, the next screen will show that you are currently logged in as your personal account.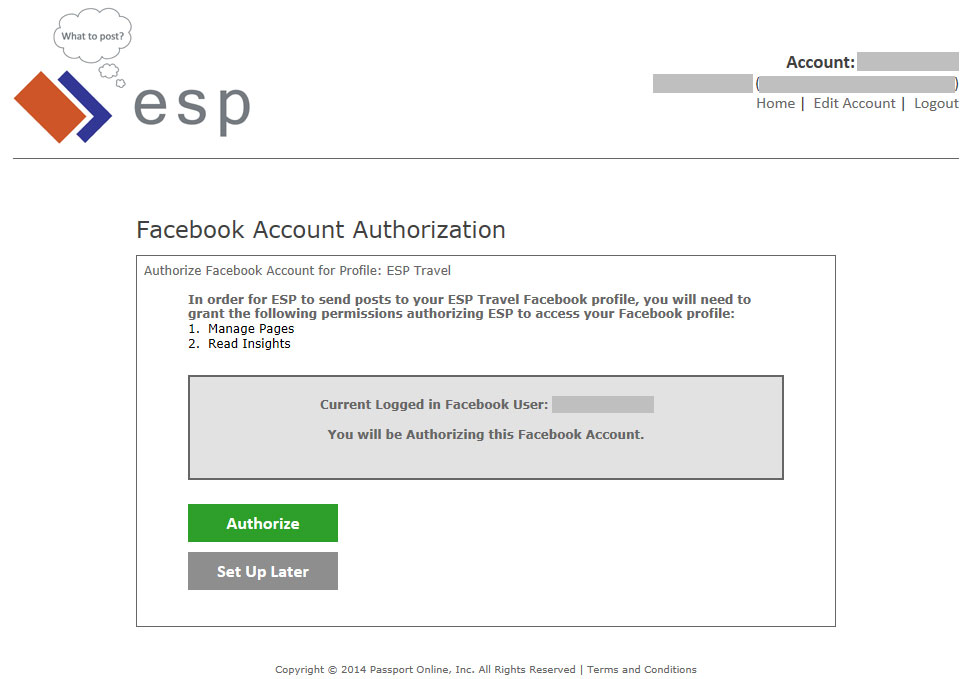 You will then get a series of pop-ups that will require you to make some authorizations through your personal Facebook account. Don't worry, it is not going to post there! Because your Facebook business page is managed through your personal account, that is where the authorization needs to come from.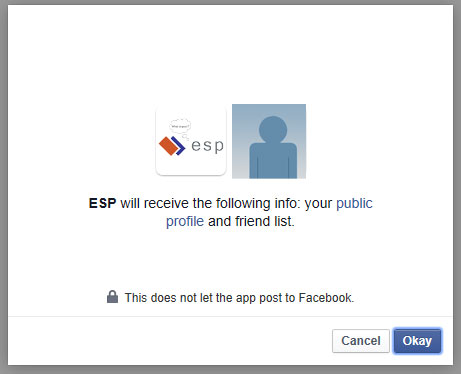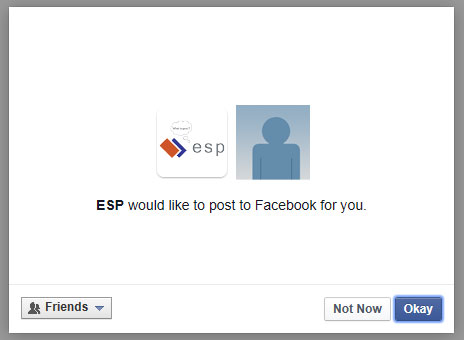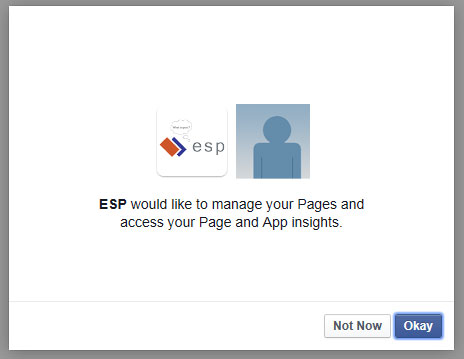 After you have completed your authorization, you can then choose which Facebook page you want your post to go to by checking the box next to the page's name.
Select the page that you want the posts to go to by checking the box in front of the name and hit Save.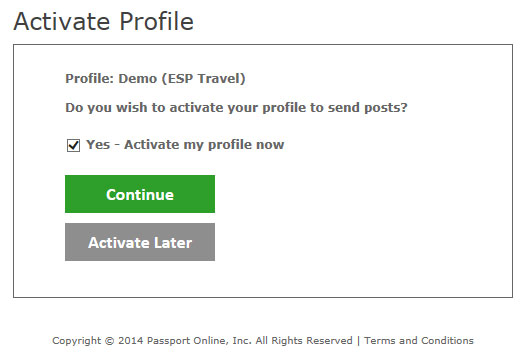 Lastly, you'll be asked to activate your profile.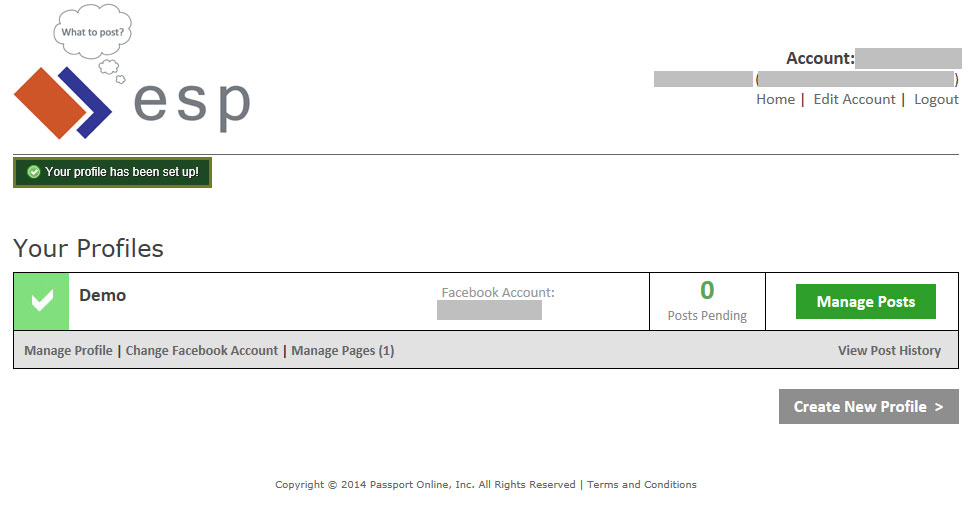 You will be brought back to the home screen for you ESP account where you'll see a notification that your profile has been set up. You are now all set!