In order to use ESP, you do need to have a Facebook business page.
Facebook business pages actually have to be made as a page within your personal Facebook (with a few exceptions that won't apply to most people so we'll leave that off).
You'll want so sign into your Facebook account and look for an upside down triangle at the top right. When you click on it, a drop down menu will appear.
Select Create Page.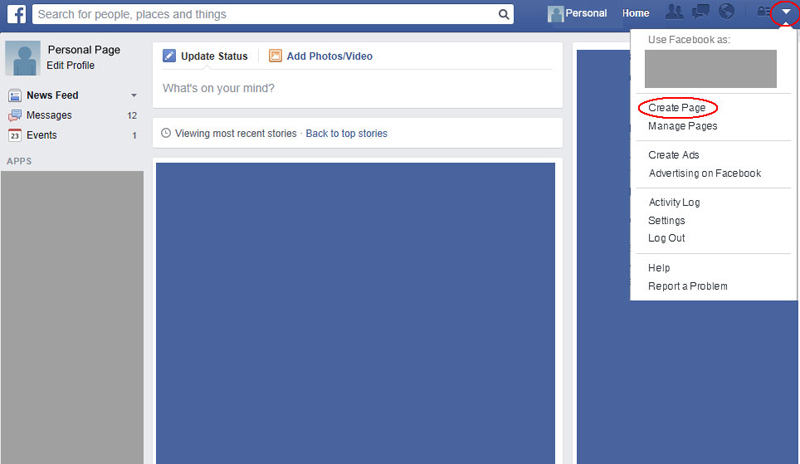 The next screen will give you the option of choosing what kind of page you want to create. For ESP, you'll want to select either "Local Business or Place" or "Company, Organization or Institution." The difference between these two has to do with your location. If you have a brick-and-mortar location, you'll want to select the first one as it will ask for your address and also give you access to Facebook's location based services like the ability for the customer to check-in. If you are a home-based agent or don't want your address to show, you will want to select "Company, Organization or Institution."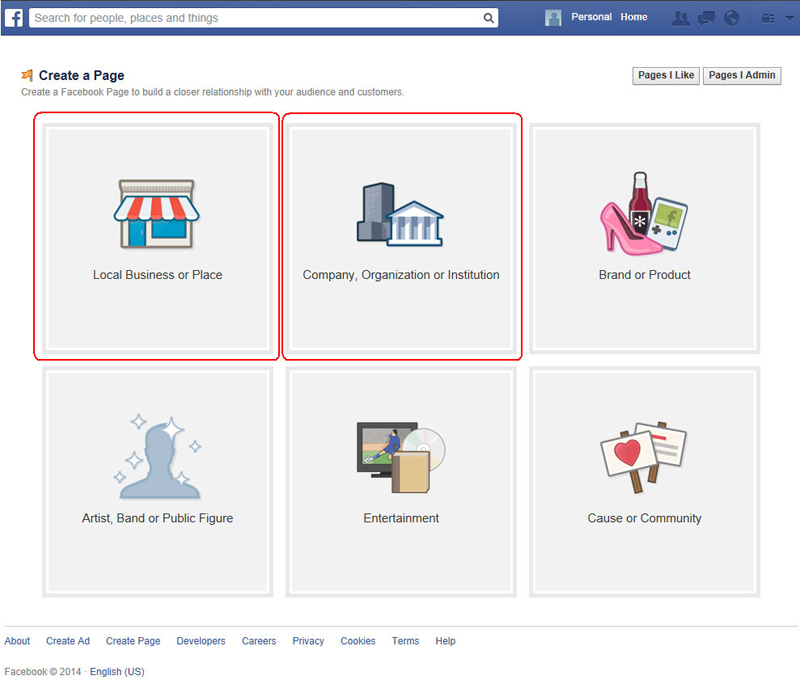 It will then walk you through filling out your business's information. One thing to note is it will ask you what type of business you have, we recommend selecting travel/leisure from their drop-down menu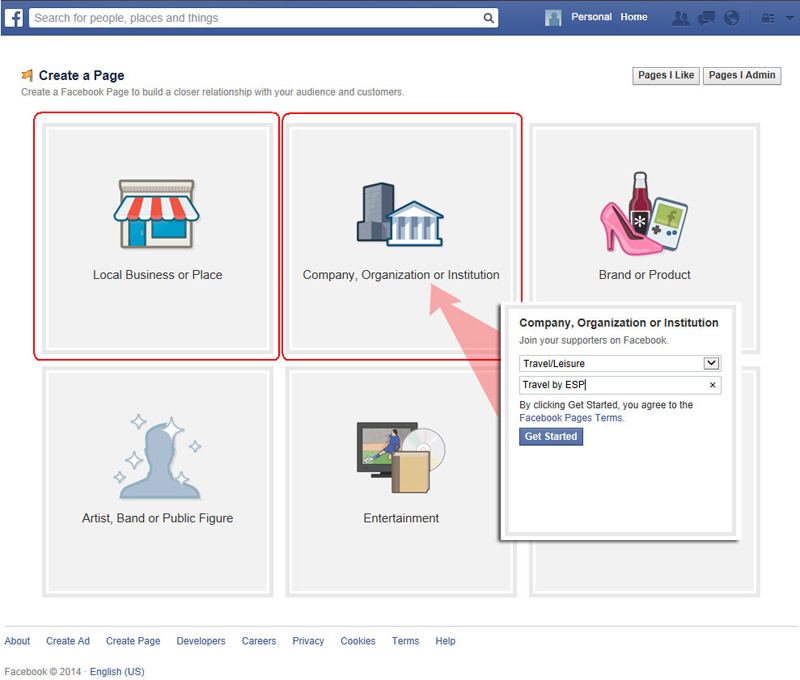 Once you've finished entering all of your information, you'll be brought to the administrative side of your page.