Page Content
The ESP Advanced Delivery Management features are designed to give you more control over your ESP post delivery. To get additional information on pricing or to sign up for ESP Advanced Delivery, please contact Sales by phone: 503-626-7766 Option 1 or email:
There are two options for managing how many posts are sent to your posting queue per day. The default Max Posts Per Day, which will set the same number of posts for all days, and the Advanced Throttle Settings. The Advanced Throttle settings will allow you to control the number of posts sent to your posting queue on a per day basis. For example, you could choose to have 2 posts on Monday and no posts on Tuesday.
To update number of posts per day for your profile, click on Manage Profile, and then Edit Profile: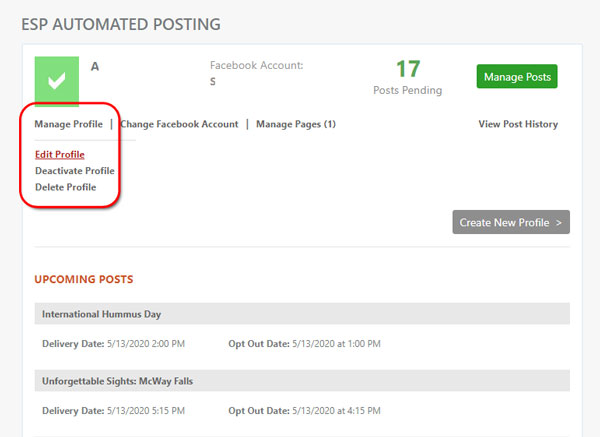 Select Advanced from the Throttle Mode drop-down: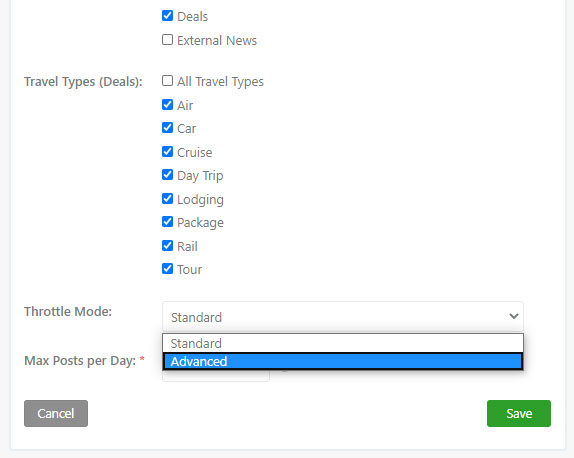 From here, you can set how many posts per day you would like based on the day of the week. Once you make your changes, select Save: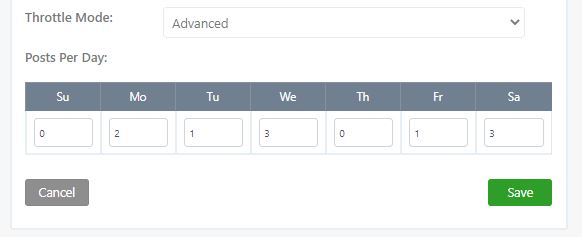 ESP Advanced Delivery includes the option to adjust either the copy (text) and/or scheduled timing of a post.
To edit a post, select Manage Posts:

This will display the list of posts that have been queued for your account. Select the post name or image of the post you would like to edit.
If the post has editing enabled and hasn't passed the opt-out time, you will be able to select the Edit button from the View Post page: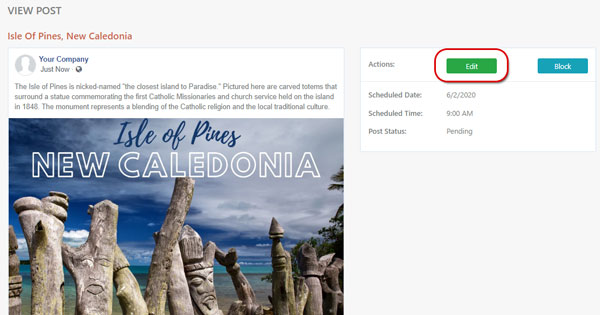 Make your desired changes and select Save:
Body: This is the text that posts to Facebook along with the photo. You can add hashtags, calls to action or customize the text however you want in this area.
Scheduled Date: This is the date the post will be sent to your Facebook Business Page.
Scheduled Time: This is the time the post will be sent to your Facebook Business Page.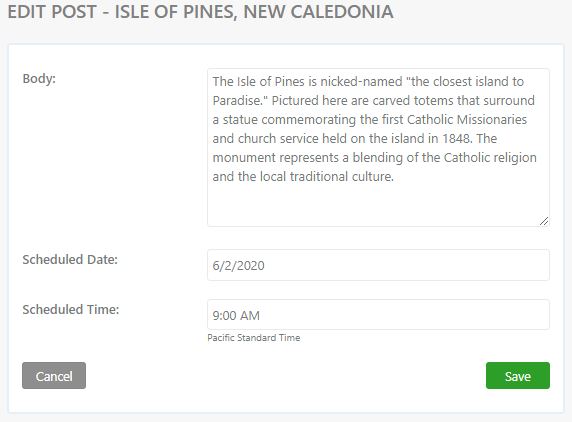 NOTE: If you have edited a post and additional changes are made to the post by Passport Online, those changes will not overwrite your changes.